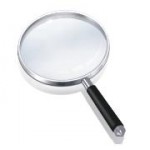 Social Media and Online Presence Evaluation
Ours is a customized approach and it all starts with a thorough assessment.  We'll evaluate your current web presence, from your website, blog, and current social media platforms, to how they flow, function and work together.  You will then be presented with a written report of our findings and a complete debriefing during a one-on-one phone meeting.  The purpose of this evaluation is to provide strategies to consolidate and maximize your efforts for the best results.  You'll receive our honest feedback and recommendations, which you can then implement yourself, or apply the fee charged for this evaluation toward an upgrade to one of our Technical Set-up & Design packages and allow us to put our recommendations into action.
More Services…
Set-Up & Design
Management & Maintenance
Coaching & Consulting
A Free Social Media Solution…

Time and again we hear you say, "I don't know what to post." Well, we've got the solution!

Get your free copy of "

Post Prompts: Daily Inspiration for Facebook Posts and Twitter Tweets

" and never be left at a loss for a status update again! Plus, receive your free subscription to "News Onlime" as a bonus!

You can be assured that we will never sell, trade, or rent your contact information...EVER! We hate junk and spam too.

What others are saying...

"

Limelight Social Media is the addition to our 'team' that we were waiting for! From brainstorming phone calls, to marketing ideas, to managing all online activity, they are so valuable to the growth of our business. I am thankful every day that I have Kim and Becky in my life and look forward to the future years with them by my side.

"

Dr. Tiffany Johnson

Healing Touch Chiropractic

Join Us on Facebook!