The best way to increase your email opt-in rates!
What's the longest you've ever gone without checking your email?  A day, maybe a week?  If you're like the majority of people, you might skip internet surfing and take a break from Facebook, but you always check your email.  If you can connect to your market via email, you're very likely to get your message through, regardless of whether they've missed your Facebook posts or have moved on to a new source of interest on the internet.
Our experience has shown that email opt-in rates increase dramatically (and in some cases double) when an intriguing e-book, report or whitepaper is offered to new subscribers (with your e-newsletter as a "bonus").  We've come to call this a "pink spoon".   If you've ever visited Baskin Robbins and received an ice-cream sample on a "pink spoon" then you'll understand; it's a sample, a courtesy, a pre-thank you for your business.  We offer chiropractic offices a pre-made "pink spoon" product.  In addition we can create a "custom" product for an office based on their special requests.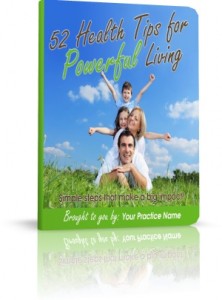 "52 Health Tips for Powerful Living" e-book
Inspire your website, blog and Facebook visitors to entrust you with their email address in exchange for this fun, colorful, exciting and free ebook download. Learn More…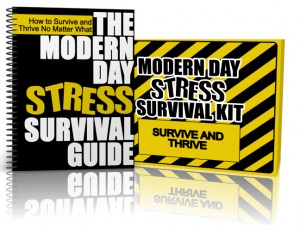 "The Modern Day Stress Survival Guide/Kit"
Ask anyone what is one thing they could use less of in their life and they'll answer with a quick, "Stress!".  Motivate your visitors to entrust you with their email address in exchange for this helpful, lively and free guide/kit download. Learn More…
A Free Social Media Solution…

Time and again we hear you say, "I don't know what to post." Well, we've got the solution!

Get your free copy of "

Post Prompts: Daily Inspiration for Facebook Posts and Twitter Tweets

" and never be left at a loss for a status update again! Plus, receive your free subscription to "News Onlime" as a bonus!

You can be assured that we will never sell, trade, or rent your contact information...EVER! We hate junk and spam too.

Join Us on Facebook!