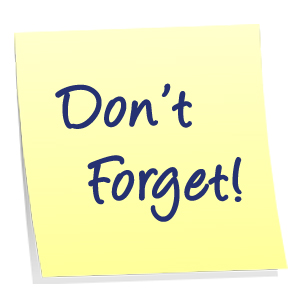 As we recently shared in, Facebook Default Page Change: Business Killer or Killer Strategy?, with the transition of Facebook business pages to the new Timeline format, your default landing page is no more…well at least not in its former state.  According to Facebook:
"For Pages with the new Timeline design, everyone who visits your Page will land on your Page's timeline (wall). In order to create a consistent user experience, you can no longer set a default landing view for your Page."
Many business page admins believed this to mean that the strategy is dead, and some are going so far as to abandon their Welcome pages.  However, it's important to note that while Facebook may control where visitors land from within the site, page owners have control of where visitors arrive from outside the site.  And therein lays a pretty amazing marketing strategy!
Businesses can drive traffic to their custom pages (or custom App as Facebook is now referring to them) using the unique URL for that page/App.  BUT, this strategy only works if you remember to do one thing…and we're finding that even the most savvy social media marketers are missing this one…
It's critical you customize the URLs associated with your Facebook page on all your other online marketing platforms.  Where you once used your Page wall's dedicated URL (i.e. www.fb.com/bestchiro), you'll now want to use the URL for your preferred custom App to drive people to Facebook from your website, blog, e-newsletter, QR codes, online ads, YouTube, Twitter, etc.
This gives page owners the ability to be extremely creative, strategic and responsive, allowing them to take full and fast advantage of new marketing strategies, trends and news affecting their respective industries.  This is motivating many of our clients to not just set up one custom App for their business' Timeline, but to actually have several, each designed for a specific audience and used for a specific purpose.  We offer the following scenario as an example…
CASE SCENARIO:
A business has a goal to grow their e-newsletter database.
They include a custom App on their Facebook Timeline that focuses strictly on this strategy.
They incorporate a Fan Gate to ensure visitors remember to "like" their page before moving on.
They then offer new subscribers an "incentive" (or "Pink Spoon" as we've come to call them) to entice them to subscribe.  A compelling and attractive graphic and simple opt-in box take front and center here.
It's the unique URL to this page/App that they use to drive traffic to Facebook via their website, blog, QR codes used at external events and advertising, etc. and not the dedicated URL to their page wall, which is what they used before the transition to Timeline.
As for their e-newsletter, it doesn't make sense to promote their e-newsletter to current subscribers; they're already on the list.  Facebook links within their newsletter is their Timelines' URL OR another custom App page that promotes a different strategy (and supports a different marketing goal).  This might include showcasing a video series, promoting a special offer, or requesting online referrals.
In summary, when driving traffic to your Facebook page from any outside source, be it virtual or in print, put strategic thought into where the link your provide will take your audience.  Even with the discontinuation of the custom default page option, you have more control into where your page visitors land than you might think.
A Free Social Media Solution…

Time and again we hear you say, "I don't know what to post." Well, we've got the solution!

Get your free copy of "

Post Prompts: Daily Inspiration for Facebook Posts and Twitter Tweets

" and never be left at a loss for a status update again! Plus, receive your free subscription to "News Onlime" as a bonus!

You can be assured that we will never sell, trade, or rent your contact information...EVER! We hate junk and spam too.

What others are saying...

"

As a small business we felt that our website, social media and direct email were very important to our visibility and growth but could never seem to find the time to do any of it consistently. You have changed that for us - more than we could have ever expected. Not only are we consistent, but everything looks top notch!

"

Harriet Holasek, Owner

Money Tree Billing, LLC

Join Us on Facebook!