Is a Post Just a Post? New Timeline Options Give Your Posts a New Identity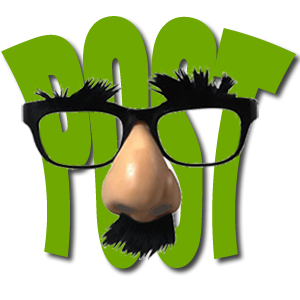 Remember the good ol' days when a Facebook post was just a post (and we walked up hill, both ways, to school)?  Leave it to Facebook to give our posts a new identity.
While Facebook gets a lot of grief with each change and update, this is one feature that we're really digging!  There are now three ways you can call more attention to your most important posts and below we outline each, along with the strategy behind how to best use them.
Pin: You can now "Pin" a post to the top of your Timeline.  The problem with the old Facebook wall was that if you posted about an event or other time-sensitive happening, the post was driven down the wall and buried with each newly added post.  They tried to remedy this with the option to sort posts by "top posts" and "most recent", however, it's clear that people really like to see their posts in chronological order.  You can "Pin" a post by hovering over the upper right corner of any post, clicking the pencil icon, and select "pin".  This will "pin" that post to the top of your Timeline for 7 days, making it the first thing visitors see when they visit.
Strategy: This would be excellent to use when promoting an event, launching a new product or service, sharing an important (and time sensitive) industry message, welcoming new visitors to your page, or any other BIG news for your business.
Highlight: You can "Highlight" a post to make it expand to the entire width of your page, instead of just being in one column or the other.  To highlight a post you simply hover over the upper right corner and select the star icon.  This is just another way to draw more attention to big happenings in your business.  Note: At this time it appears that you CANNOT "Pin" and "Highlight" the same post.
Strategy: A "Highlight" is a great strategy to use when you want your post to stand out in your Timeline both now and in the future.  "Highlight" a post about something big that's happening today or now; remind people about a special event or observance, offer a tribute, etc.  You might also consider this process to showcase a video or every client testimonial or customer of the month.
Milestones: It turns out that history buffs aren't the only ones who are getting into the new Facebook "Milestones".  Your page followers want to know about your business, products and services, from all the way back to their very beginnings.  We're encouraging our clients to use this to their advantage and determine which key "Milestones" they want to feature on their page that will inspire confidence, instill credibility and boost their brand and reputation.  This is one place where Facebook allows you to go back in time.  When posting a "Milestone" choose this option in the Status window and complete the fields (including the date).  You'll want to be brief, yet still provide enough information to be interesting. You can also choose to include a photo from your album, or upload a photo, to accompany your "Milestone", too.
Strategy: There are several events and occasions we would suggest adding to your page using the "Milestone" feature.  Your business' founding is an obvious example.  Depending on how many years your business has been around, other ideas include, anniversary dates/celebrations, dates where key staff earned certifications or additional training, the addition of key services and products, new websites launched, awards received, media exposure…you get the idea.  Sit down with your team and brainstorm the most important "Milestones" for your business and begin to establish an online history and legacy via your page.
The new Timeline format gives you greater posting options and more ways to shine a spotlight on the information on our Timeline for business pages.  Combining each option with the right strategy makes your page and your content really stand out.
A Free Social Media Solution…

Time and again we hear you say, "I don't know what to post." Well, we've got the solution!

Get your free copy of "

Post Prompts: Daily Inspiration for Facebook Posts and Twitter Tweets

" and never be left at a loss for a status update again! Plus, receive your free subscription to "News Onlime" as a bonus!

You can be assured that we will never sell, trade, or rent your contact information...EVER! We hate junk and spam too.

What others are saying...

"

As a small business we felt that our website, social media and direct email were very important to our visibility and growth but could never seem to find the time to do any of it consistently. You have changed that for us - more than we could have ever expected. Not only are we consistent, but everything looks top notch!

"

Harriet Holasek, Owner

Money Tree Billing, LLC

Join Us on Facebook!