Timeline for Business Pages – The Quick Down and Dirty Details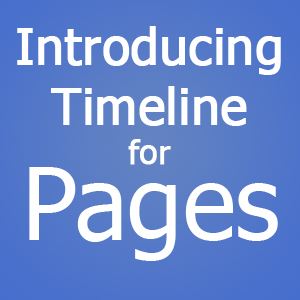 We've heard the rumors for a few weeks; however, Facebook has now made it official.  In the wee hours of February 29 Facebook surprised everyone with an early announcement that business pages on Facebook will convert to the Timeline layout (well, not right now – we do have until March 30 to make the transition).
Now we'd be lying if we said we were immediately sold on the changes.  We put a lot of strategy and thought into our Facebook pages, so when Facebook changes the game, it's sometimes hard for us to take.  But from past experience we know that Facebook's updates usually end up being a good thing (once we all acclimate to them, that is).  And, as we do more exploring of the new layout we're seeing more and more exciting opportunities!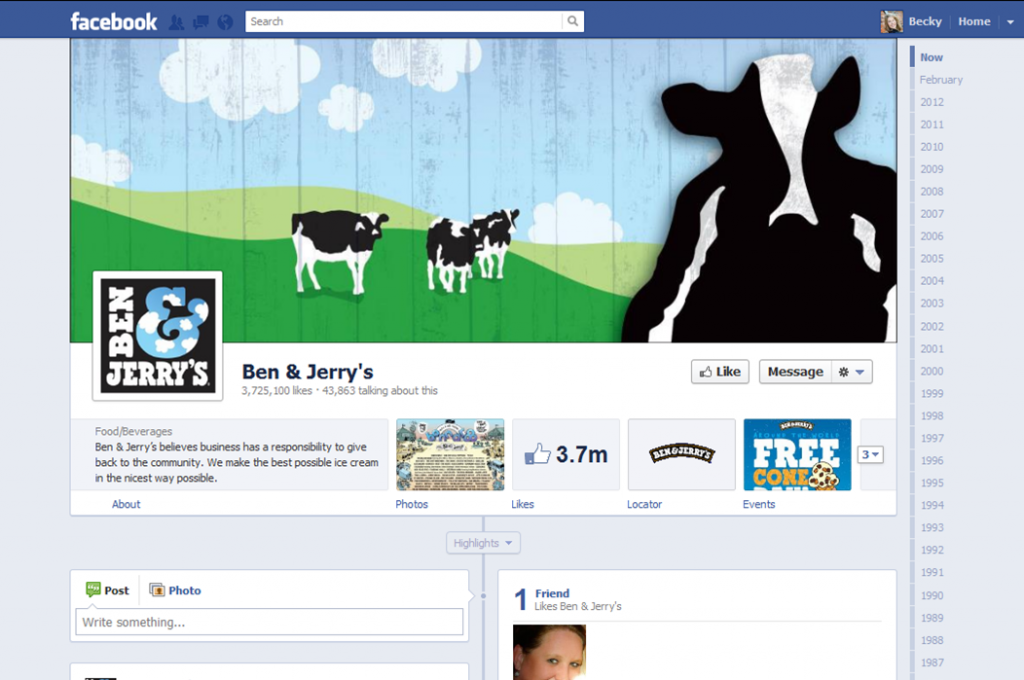 More than the "look" of your Facebook business page will be changing on March 30.  If your head is spinning like ours was, you'll benefit from this quick overview:
Custom cover images are here (with restrictions though).  The business Timeline cover image is similar to the personal Timeline cover image but with more restrictions.  Your cover image cannot contain the following:
Price or purchase information, such as "40% off" or "Download it at our website".
Contact information, such as web address, email, mailing address or other information intended for your Page's About section.
References to user interface elements, such as Like or Share, or any other Facebook site features.
Calls to action, such as "Get it now" or "Tell your friends".
To be compliant and avoid putting your page in jeopardy, you'll need to get creative with your graphics and text to relay your marketing message, without breaking the TOS rules.
Highlight a special post.  You now have the option of "starring" or "penciling" a post from your Timeline to draw more attention to it.  By clicking on the "star" icon in the upper right of a post it will make the post wider, and by clicking on the pencil icon it will "pin" the post to the top of your Timeline (Note: Pinned posts remain at the top of your Timeline for 7-days).  Hmmm…we're imagining the possibilities with this!
The option to set a tab as a Default Landing Page is no more.  This is probably the one area that we're still surprised and disappointed about.  We're a big fan of the Welcome page and using it to properly greet new visitors to pages.  Don't misunderstand, Welcome pages will still be an important strategy to incorporate into your brand's Timeline, but businesses will need to be more creative in how they get people there.
Fan Page Communication.  This one holds a lot of opportunity!  It is now possible to send a direct message to a business page from your personal profile.  And while pages can't send a direct message to a personal profile, they are able to respond to a message that was first sent to them.  This will open the door to some great "direct" communication opportunities (as long as this feature doesn't get abused by over-zealous messagers).
Apps are now at the top.  Instead of the page's apps being listed as links or tabs along the left side of the page, they are given a more prominent place at the top, directly below your branded cover image.  We gotta give Facebook props on this one; a cool feature is that you can now customize the images for these app boxes!  This may be one of the most important areas on your page, from a strategic marketing standpoint.
Pages are wider.  Facebook is giving us a roomy 810 pixels wide (instead of 520 pixels), to allow for our creativity to run wild!  More space creates an opportunity for more impact, as long as the space is used wisely.
We're in the process of fully comprehending these updates and new features, as well as developing creative strategies around these new capabilities to make up for what we loved that is now lost.  We stopped the (virtual) presses on our March e-newsletter, putting aside our topic to instead focus on Facebook Timeline and our recommendations for making the most of these new features for your business.  If you're not yet a subscriber, it's not too late to sign up to receive a copy in your inbox.
If you have specific questions about how your business's page will be affected by Timeline, post them below.  Of course we'll provide an answer, and your questions will also guide us on which of the many aspects of Timeline we should focus on for the newsletter.
A Free Social Media Solution…

Time and again we hear you say, "I don't know what to post." Well, we've got the solution!

Get your free copy of "

Post Prompts: Daily Inspiration for Facebook Posts and Twitter Tweets

" and never be left at a loss for a status update again! Plus, receive your free subscription to "News Onlime" as a bonus!

You can be assured that we will never sell, trade, or rent your contact information...EVER! We hate junk and spam too.

What others are saying...

"

As a small business we felt that our website, social media and direct email were very important to our visibility and growth but could never seem to find the time to do any of it consistently. You have changed that for us - more than we could have ever expected. Not only are we consistent, but everything looks top notch!

"

Harriet Holasek, Owner

Money Tree Billing, LLC

Join Us on Facebook!