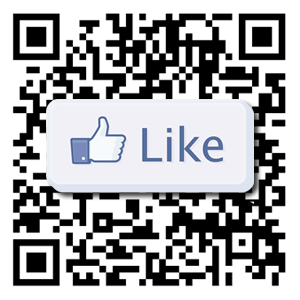 A QR Code.  You may not recognize it by name, but unless you live under a rock we're pretty sure you know what one looks like.  Check out the image to the left.  You see them on ads, billboards, in magazines and on TV, but there are still many scratching their heads as to their purpose.
A QR code, which stands for Quick Response code, are still fairly new in the US, however they have been used for many years in Japan where they originated (thank you Japan!).  They were created to feed the consumer's desire to get want they want (information)…right now.
Similar to the barcodes used by retailers to track inventory and price products at the point of sale. The key difference between a barcode and a QR code is the amount of data that can be held or shared.  A barcode can hold up to 20 numerical digits, whereas a QR code can hold thousands of alphanumeric characters of information.  Sounds impressive, huh?
When you scan a QR code with your iPhone, Android or other camera-enabled Smartphone, you can instantly visit a website, activate a phone function (i.e. email, IM, SMS), or even "Like" a Facebook page.  This is very useful for both businesses and consumers.
So now you know what a QR code is, how can this help you with your business?  Check out these ideas:
Where can QR codes be used?
Add it to any signs or banners you use at events/workshops
Add it to your newsletter sign-up sheets
Print off some stickers with this code on it and put them on the back of your business card for use at networking events (include the code on your business card in future print orders)
Keep stickers with you to add to your nametag when at networking events (people will ask about the code image and want to try it just to check it out!)
Add to your website and your newsletter
Add it to any print advertising you do
Add it to your gift certificates (or certificates you give out as prizes)
Add to any mailings you send
Add to your email signature line
Add it to any signage you might have in your office's front windows or doors (to capture walk-by traffic).
What can QR codes be linked to?
A "like" for a Facebook Page
Directions to your business
The process for hiring your professional services
Valuable coupons and special offers
Recommendations for complementary products and services
Free mp3 downloads
Customer feedback forms
Follow these tips when launching a QR Code campaign:
Provide explanations about general QR Code use and the benefits to your customer.  While they are growing in popularity, depending on your marketing, there still may be some education to be done.
When using QR codes, encourage actions that support your marketing plan (are you promoting a new website, a new Facebook presence, growing your email database?).
Calm the fears of the technically challenged.  Be prepared to demonstrate or have a simple instructional guide available.
Experiment with the size, location, and color of your QR codes and track results to see what works for your business and target market.
Get creative and have fun.  How about a QR code scavenger hunt campaign via your website or Facebook page?
Where can you get your own QR Code?  Type QR Code generator into Google and they'll tell you there's about 6.5 million!  Here are a few we like but be sure to test your QR Code before launching it to the world!
A Free Social Media Solution…

Time and again we hear you say, "I don't know what to post." Well, we've got the solution!

Get your free copy of "

Post Prompts: Daily Inspiration for Facebook Posts and Twitter Tweets

" and never be left at a loss for a status update again! Plus, receive your free subscription to "News Onlime" as a bonus!

You can be assured that we will never sell, trade, or rent your contact information...EVER! We hate junk and spam too.

What others are saying...

"

As a small business we felt that our website, social media and direct email were very important to our visibility and growth but could never seem to find the time to do any of it consistently. You have changed that for us - more than we could have ever expected. Not only are we consistent, but everything looks top notch!

"

Harriet Holasek, Owner

Money Tree Billing, LLC

Join Us on Facebook!