Grow Your Facebook Page Followers One Text at a Time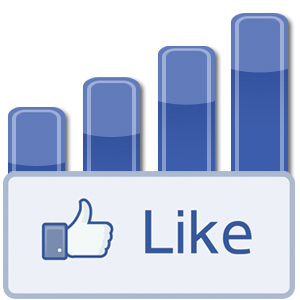 There are many ways to promote your office's Facebook page and grow your list of followers.  In this post we'll share the first of two under-utilized methods for promoting your Facebook page.
First is "Facebook Text to Like".* The "Facebook Text to Like" process allows individuals to follow your Facebook page by texting via their mobile device.  This is an exciting opportunity and this tip explains how the process works as well as how you might utilize this strategy within your business.
1) First, secure your Facebook Page's dedicated URL.  This makes promoting your page much easier.
2) Individuals can text Like and your page's name to 32665 (FBOOK if you are in the US) to automatically and instantly "like" your page.  For example: If your Facebook page's name is Be Well Chiropractic, individuals would text message "likeBeWellChiropractic" to 32665.
Now imagine the possibilities…customers visiting your business and people you meet can immediately follow your page on Facebook, instead of waiting until they are in front of their computer (at which point they will most likely have forgotten that they intended to).
Plus, consider these other creative applications:
You're presenting an educational workshop and incorporate the "Facebook Text to Like" process into your talk's conclusion.  You instruct everyone to pull out their phones and commit to the message delivered in your talk by liking your page via text message, ensuring they receive your page's posts in their news feed.
You're at an event or expo and encourage visitors to your booth to use the "Facebook Text to Like" process to follow your page and get entered into a special prize drawing.
You're at a networking event or seminar and request new acquaintances use the "Facebook Text to Like" process to follow your page to stay "in the know" on the happenings within your business.
Instead of simply stating find us or Like us on Facebook, capitalize on this quick, easy and immediate way to drive traffic to your Facebook page.  Most people have the ability to text and this is an under-utilized strategy that is more direct & enabled by quick response, versus passively asking for a like and putting the responsibility of follow-through on the user to find your page and Like it.
*NOTE: For this process to work the individual's mobile device must be confirmed to their Facebook account.  Facebook Help offers instructions to complete this here: http://www.facebook.com/help/?page=821
A Free Social Media Solution…

Time and again we hear you say, "I don't know what to post." Well, we've got the solution!

Get your free copy of "

Post Prompts: Daily Inspiration for Facebook Posts and Twitter Tweets

" and never be left at a loss for a status update again! Plus, receive your free subscription to "News Onlime" as a bonus!

You can be assured that we will never sell, trade, or rent your contact information...EVER! We hate junk and spam too.

Join Us on Facebook!