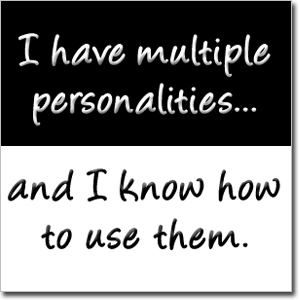 Seems the list of tips and tricks to use your Facebook business page to its full potential is never-ending.  Just this week we tackled another great question with a client.
Q: How do I post as my personal Facebook identity on my business page (versus my Business Page identity), and vice versa?
A: By default, Facebook users' posts and comments on any pages they admin are posted as the Page.  For example, if John Cleaner is admin for ABC Car Wash's Facebook page, then whenever John Cleaner posts or comments on ABC Car Wash's page, the post will appear as though it was posted as ABC Car Wash and not John Cleaner.
However, with a few clicks of the mouse you can have the flexibility of posting as your personal identity OR your Facebook Page identity.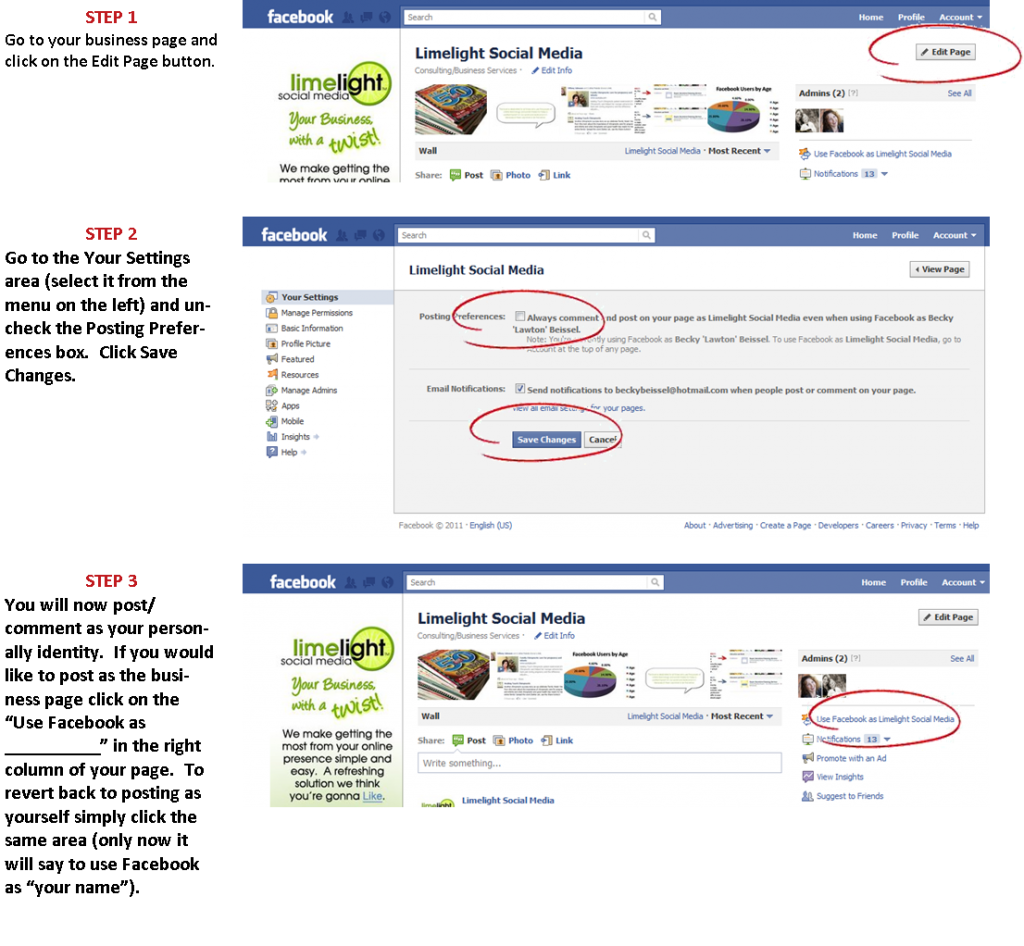 This flexibility offers page admins a great opportunity!  You can comment and answer questions on your business page using your personal Facebook identity to highlight your expertise, build credibility, make connections, and encourage engagement.
Another great reason to learn to use your "personalities" separately is that by using Facebook as your Page you can "like" other pages and comment on their walls as your Page.  This is a great way to get more exposure for your brand, increase page followers and support pages that complement your business.
A Free Social Media Solution…

Time and again we hear you say, "I don't know what to post." Well, we've got the solution!

Get your free copy of "

Post Prompts: Daily Inspiration for Facebook Posts and Twitter Tweets

" and never be left at a loss for a status update again! Plus, receive your free subscription to "News Onlime" as a bonus!

You can be assured that we will never sell, trade, or rent your contact information...EVER! We hate junk and spam too.

What others are saying...

"

As a small business we felt that our website, social media and direct email were very important to our visibility and growth but could never seem to find the time to do any of it consistently. You have changed that for us - more than we could have ever expected. Not only are we consistent, but everything looks top notch!

"

Harriet Holasek, Owner

Money Tree Billing, LLC

Join Us on Facebook!