This Simple Facebook Mistake Means Your Business Page is Losing Traffic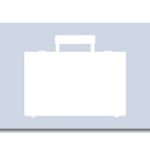 Recently we shared a Facebook tip on our Limelight Social Media page on Facebook that got a lot of attention.  It's a mistake we see many making and regardless of whether your Facebook personal profile is mainly for business or strictly personal use, it's a missed marketing opportunity if you have a page for your business on Facebook.  It means you're losing traffic to your business page (or worse, are giving another business your traffic).  Take 60 seconds and do a mini-audit of your Facebook personal profile and see if you're missing out…
This tiny oversight is a BIG missed opportunity!  Go to your Facebook Personal Profile Info page.  Do you have any "Employers" listed?  If so, are these listings hyperlinking to the actual Facebook business pages or to a default Facebook community page?  If you're interested in driving traffic to your business' page on Facebook, this is an important feature!  To fix this, we've found it's best to delete the current listing and recreate it.
When typing your business name, type it EXACTLY as your business page is named.  In some cases a drop down menu appears (you can then select the proper entry), but this may not happen in all cases.  Once saved, your business page's thumbnail image should appear in place of the default thumbnail (usually a briefcase icon).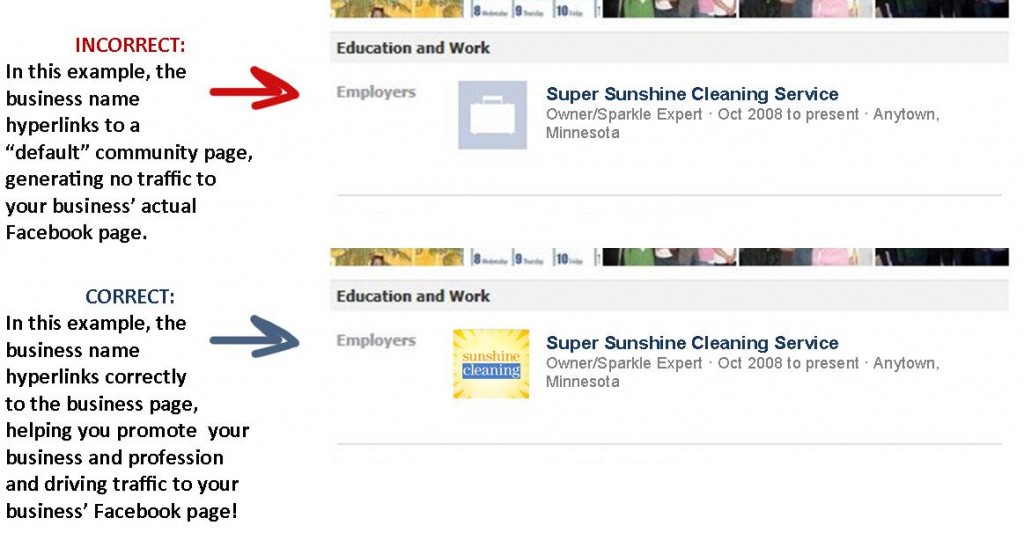 Bonus: The change should also appear in your personal profile's news feed for your Facebook friends to see and they'll go to your page to check things out.  If you have a proper "Welcome" landing page you will generate new followers for your page.  If your email opt-in box and "pink spoon" are powerful and strategically placed, you'll add new emails to your list too!  Going forward, any new Facebook friends will see your business listed (and find a convenient link) whenever they visit your Wall or Info pages (Take a look, the link is prominently placed at the top of each page).
Chances are your friends, business colleagues and employees are making this mistake too!  Please "share" this tip with those you know.  And as always, if you have problems correcting this issue, or are inspired to give your business page a makeover to make the most of this extra traffic (maybe add on a custom "Welcome" landing page and spiff up your business' profile image), contact us today!
A Free Social Media Solution…

Time and again we hear you say, "I don't know what to post." Well, we've got the solution!

Get your free copy of "

Post Prompts: Daily Inspiration for Facebook Posts and Twitter Tweets

" and never be left at a loss for a status update again! Plus, receive your free subscription to "News Onlime" as a bonus!

You can be assured that we will never sell, trade, or rent your contact information...EVER! We hate junk and spam too.

Join Us on Facebook!